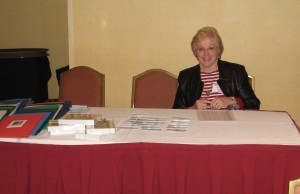 AAUW Las Vegas membership is open to all individuals who hold an associate's (or equivalent, e.g., RN), bachelor's or higher degree from a higher education institution accredited by a regional accrediting agency recognized by the U.S. Department of Education (an "Accredited Higher Education Institution") or other qualified educational institution located outside of the United States, as determined by the AAUW Board of Directors, shall be eligible to receive admission to AAUW membership.
Yearly membership dues cover the period between July 1st and June 30th.
Member dues are $88 ($62 for National dues, $9 for Nevada State dues, and $17 for Branch dues).
Students working on degrees may be student affiliate members. Student Affiliate dues are $18.81.  The entire amount is for national dues. At present, AAUW Nevada and AAUW Las Vegas waive state and local dues for student members.
Your membership makes AAUW's powerful voice even stronger on critical issues affecting women and girls.   You 'll be able to work with an engaged and interesting group of women who enjoy networking and socializing.
If you are looking for a way to make a difference for women and girls, then membership in AAUW is the right choice for you!
It's quick and easy, you can apply online and pay with a credit card for membership in our branch!
or
You can also join by downloading and completing the AAUW-Membership-Application and mailing a check with the application for your membership.
For additional information or questions about membership, please contact us at 
aauwlasvegas@gmail.com
(702) 594-2929 (AAUW LV Hotline)