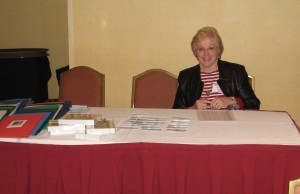 AAUW Las Vegas membership is open to all individuals who hold an associate or equivalent, baccalaureate, or higher degree from an AAUW qualified educational institution; a degree from a foreign institution recognized by the International Federation of University Women (IFUW); or a foreign degree acceptable as a basis for admission by graduate schools at qualified universities in the U.S.A.
Yearly membership dues cover the period between July 1st and June 30th.
Member dues are $82 ($59 for National dues, $9 for Nevada State dues, and $14 for Branch dues). Two dollars of branch dues are applied to the scholarship fund.
Students working on degrees may be eligible for special membership opportunities. Student dues are $17.  The entire amount is for national dues. At present, AAUW Nevada and AAUW Las Vegas waive state and local dues for student members. Find out how more by visiting our Student Members page.  AAUW Membership Application2019
Download our AAUW Membership Application2019, or contact AAUW Las Vegas Membership to receive an application:
For information about membership, please contact Marian at 702-263-1028, mikistanto@aol.com, Marilyn Zimmerman at 970-712-0474 or
aauwlv@hotmail.com
(702) 594-2929 (AAUW LV Hotline)